The production process of 304 stainless steel square tube in China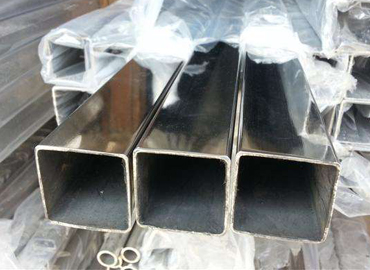 Stainless steel square tube classification: square tube seamless steel pipe and welded steel pipe (seam pipe) two major categories. According to the shape of the section, it can be divided into square and rectangular tubes. It is widely used for circular steel tubes, but there are some semi circular, hexagonal, equilateral triangle, octagonal and other special-shaped steel tubes.
For the stainless steel tube bearing the pressure of the fluid, the hydraulic test should be carried out to test its pressure resistance and quality. Under the prescribed pressure, no leakage, wetting or expansion will be qualified, and some steel pipes should be tested for winding, expanding and flatting according to the requirements of standard or demand.